Cupping Therapy For the Council Bluffs area, including Underwood, Carter Lake, Neola, and Treynor, IA
Promote your best health and wellness with cupping therapy from Aligned Chiropractic
If you are ready to get rid of the pain and discomfort, try cupping therapy from Aligned Chiropractic, serving Council Bluffs, Underwood, IA, Carter Lake, IA, Treynor, Neola, IA, and the surrounding areas with quality and compassionate chiropractic care. We're a small woman-owned practice business with well-trained, certified practitioners who focus on alternative medicine, including cupping techniques, for patients with chronic pain.
We accept patients of all ages, from pediatrics to the elderly, so book your first appointment today and start your path to a happy, healthy body with our chiropractic healing.
Cupping from your trusted sport injury chiropractor Serving Council Bluffs, Carter Lake, IA, Treynor, Underwood, Neola, IA, and the surrounding cities
Are you curious to try cupping therapy but unsure what to expect? Cupping therapy uses suction to pull the soft tissues up, stimulating the muscle work and improving blood flow to the area. The most common types of cupping include rubber or silicone cups. Our patients find cupping treatments quite relaxing and an excellent way to reduce stress and tension.
Our auto accident chiropractor explains the benefits of cupping therapy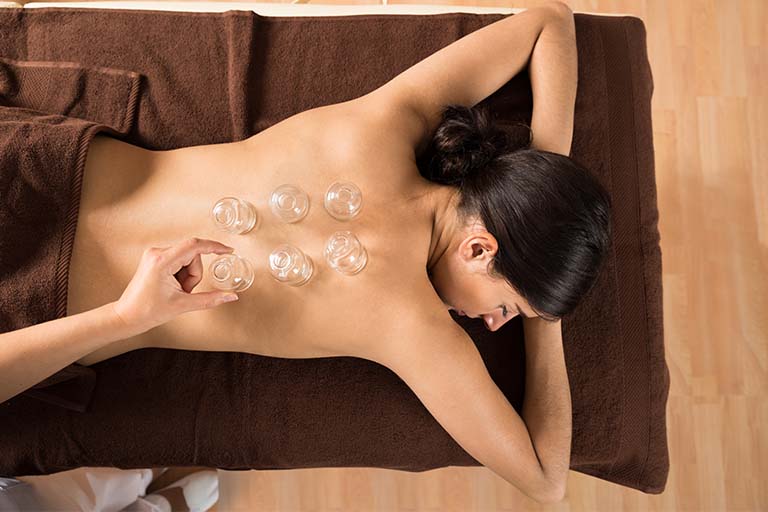 Cupping therapy offers many benefits including the following:
Stimulates Blood Vessels
Improves Circulation
Relieves Chronic Pain
Loosens Muscles
Improves Range of Motion
Reduces Tension and Stress
Many of our patients come to us at Aligned Chiropractic because they want to reduce pain naturally and without drugs or invasive procedures. Whether they have neck pain, headaches, back pain, sciatic pain, or another type, we promote natural healing. As a sports injury and auto accident chiropractor, our cupping therapy is ideal for those types of trauma.
At Aligned Chiropractic, we're proud to serve our patients with compassionate chiropractic care, including cupping therapy. Contact us to book your first appointment.