Welcome To Aligned Chiropractic
Welcome To Aligned Chiropractic
Welcome To Aligned Chiropractic
Welcome To Aligned Chiropractic
Are you suffering from back pain, joint pain, or neck pain in the Council Bluffs area? If so, you'll likely benefit from visiting a chiropractor. Dr. Felicia Campbell of Aligned Chiropractic is proud to be one of the best women chiropractors serving Council Bluffs, Underwood, Carter Lake, Neola, Treynor, and surrounding areas.
We provide both hands-on and instrument-assisted chiropractic care, as well as acupuncture, soft tissue, and cupping therapies. Regardless of your needs, we can help promote natural healing and wellness to all our patients. With even one chiropractic adjustment, you can dramatically improve your range of motion, reduce your level of pain, and improve the quality of your life.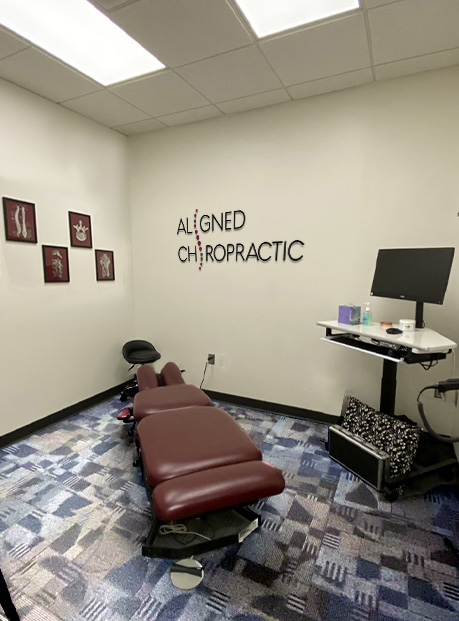 A Leading Chiropractor in Council Bluffs, Iowa
Aligned Chiropractic provides a comfortable space for chiropractic treatments and additional healing remedies in the Council Bluffs area, including Carter Lake, Underwood, Treynor, and Neola, IA. We offer:
Chiropractic adjustments, also known as Spinal Manipulation
Digital X-rays
Acupuncture Therapy
Electrical Stimulation (e-stim)
Cupping Therapy
Webster Technique (for pregnant and weight-bearing individuals)
Instrument-Assisted Soft Tissue Mobilization (IASTM)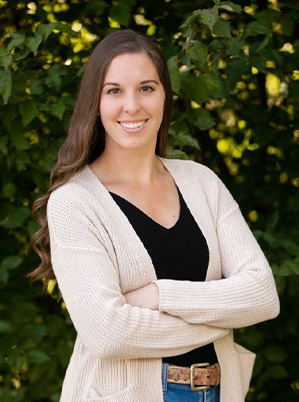 Dr. Felicia earned her Doctorate of Chiropractic in 2018. She attended CUKC, (Cleveland University of Kansas City) and graduated with Magna Cum Laude honors.
What Can Chiropractic Services Help With?
Acid reflux
Allergies and asthma
Autoimmune disease
Back, hip, and neck pain
Bed-wetting
Birth trauma
Carpal tunnel syndrome
Colic
Concentration
Constipation
Degenerative disc disease
Digestive issues (Crohn's, IBS, and UC)
Dizziness and vertigo
Ear infections
Everyday trauma from sports and play
Extremity pain
Falls and Accidents
Fatigue
Fibromyalgia
Foot, ankle, and knee pain
Herniated discs
Immunity problems
Infertility and menstrual cramps
Migraines and headaches
Muscle tension
Respiratory conditions and infections
Sciatica
Scoliosis
Sleep issues
Subluxations
Whiplash
Why Choose Aligned Chiropractic?
At Aligned Chiropractic, Dr. Felicia Campbell specializes in a wide variety of holistic and adjustive techniques. We are proud to be certified in the Webster Technique, which helps promote optimal pelvic and sacral function for pregnant women. Our team is always ready to meet new patients, and we gladly accept same-day and walk-in appointments. Contact us today to schedule your appointment for your chiropractic adjustment.
Testimonials
What a fabulous experience. I was scared and very concerned regarding my symptoms. Dr. Felicia and Lisa took such good care of me! I feel so much better after just one treatment. I highly recommend.

What a fabulous experience. I was scared and very concerned regarding my symptoms. Dr Felicia and Lisa took such good care of me! I feel so much better after just one treatment. I highly recommend.

I have been going to Dr. Felicia and Aligned Chiro for about a year and every time I am there I feel like a valued person not just another number or chart. Dr. Felicia really takes the time to get to know her patients and work with them best. I …

Dr. Felicia is amazing! She truly cares about her patients. She takes her time and gets to know her patients personally and gives them her full attention. She listens to what you have to say and does everything she can to help. She's truly one in a million.

Right when you walk in you are welcomed by a lovely receptionist. The place is clean and very inviting. felt comfortable through the whole process. Dr. Felicia is amazing. She is very thorough, personable, and kind hearted. She made sure you explain every step along the way. And she answered …

I have had a couple appointments so far, and I love that I don't feel rushed when I go in. Life is already busy and rushed. She takes the time to listen and gives good recommendations. She is very thorough as well.

I had a great experience with Dr. Felicia and her staff at Aligned Chiropractic! She was very personable, friendly and informative. She made sure I was comfortable and took the time to talk about how we can further my health and wellness. I will be referring friends and family to …

Dr. Felicia is an amazing chiropractor that takes as much time as necessary to listen to her patients. Her & her staff were very welcoming and professional, & she had me feeling a lot better the same day. I cannot say enough great things about Dr. Felicia & her staff!

I've been getting adjusted by Dr. Felicia for over a year and have never felt better. She listens, tries to find the best treatment plan for your lifestyle and financial situation, and genuinely cares. I would recommend Felicia to anyone, and I already have! Not only is she a great …

Dr. Felicia is knowledgeable and friendly throughout her whole care! You'll be greeted with a smile every visit and leave feeling taken care of.

Out of all the chiropractic offices I have been to, Aligned takes the cake. The office is very clean and a great environment. The staff are very kind and Dr. Campbell exceeds any chiropractor I have ever been treated by. She is very thorough and personable. Other chiropractors I have …

Dr Campbell listens to her patients and truly cares about their well-being and caring for them.

Excellent service, I go for acupuncture, I will continue to refer Dr. Felicia Campbell to everyone I know.

Amazing. She's fixed me right up.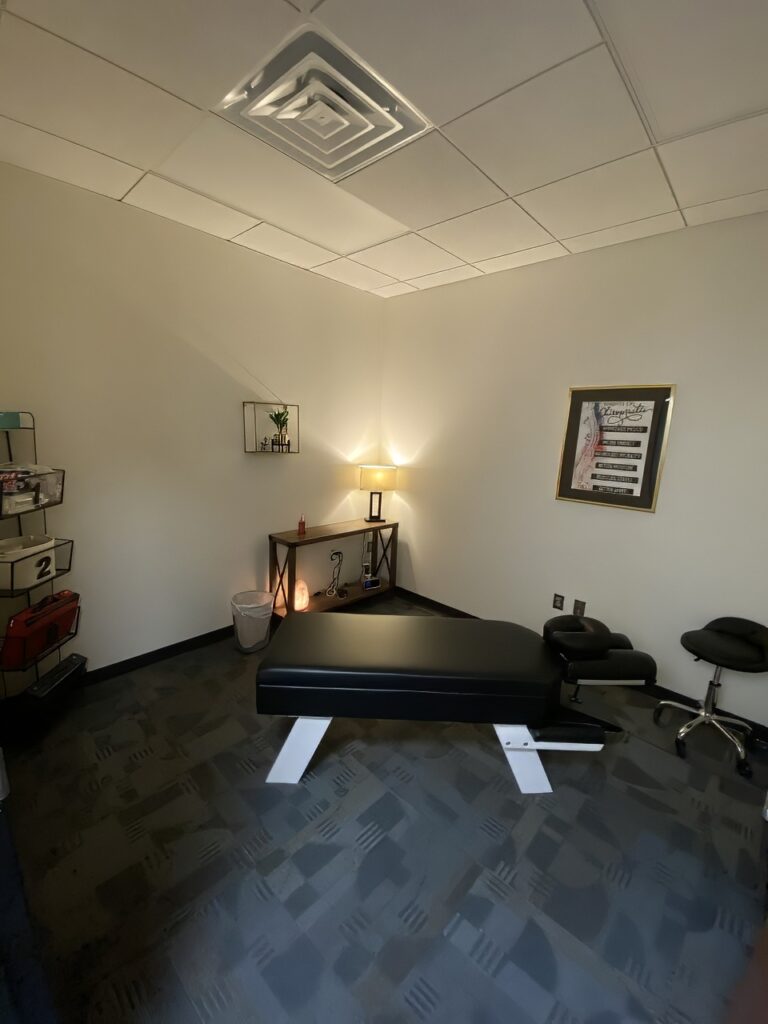 Interested in a Consultation?
For non-urgent treatment or to learn more, use this form or give us a call to contact us today!
Our office is a participating provider with the
following insurance companies: